Better hearing and a better quality of life can be yours for many years with the help of the right hearing professional.
At Platinum Hearing, we pride ourselves on developing long-term relationships with our clients. Relationships based on unsurpassed personal service that begins the first time you walk through our doors and continues long after your initial appointment.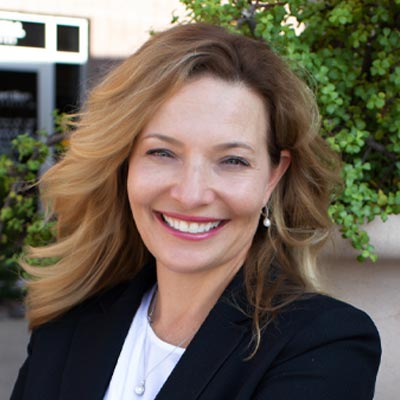 Kristen Clark, Au.D., CCC-A

Doctor of Audiology
Dr. Kristen Clark attained her Clinical Doctorate in Audiology from Salus University in Pennsylvania in 2009.
She received her Bachelor of Science and Master of Science degree from the University of Wyoming in 1991 and 1993 respectively. She has been practicing Audiology for over 24 years and has worked in a variety of settings including hospitals, large children's clinics, ENT practices, private practices and corporate facilities.
She is an expert in the field of hearing healthcare and has supervised audiology students from the University of Arizona and Arizona State University in the past.
Dr. Clark is a board-certified Audiologist and is credentialed by the American Speech and Hearing Association and is a member of the American Academy of Audiology.
She is the founder of Platinum Hearing and is a highly trained audiologist with expertise in evaluating and treating hearing disorders for children and adults and in the prescribing and fitting of advanced digital hearing aids and technology.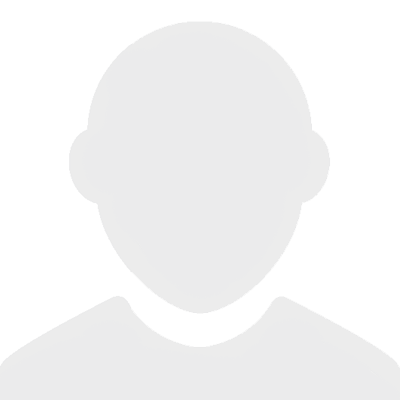 Sandra Harper, Au.D., CCC-A

Doctor of Audiology
Dr. Sandra Ann Harper has a Doctorate in Audiology from the University of Florida and a Master's Degree in Audiology with a Certificate in Gerontology Studies from Arizona State University.
She also has a Certificate of Clinical Competency in Audiology from the American Speech Language Hearing Association, is a Fellow of the American Academy of Audiology, and holds an Arizona Dispensing Audiology License.
In 1992 she started her private practice in audiology in the Mesa — Phoenix area. Prior to that, she worked at a local HMO; contracted diagnostic audiology services to local otolaryngologists; consulted in hearing conservation; and provided auditory rehabilitation services to adults and auditory processing devices to special-needs children.
Following the sale of her private practice in 2019, she joined HearingLife, and in July 2021, she returned to a private practice model at Platinum Hearing, where she continues to treat the hearing-impaired.
Dr. Harper believes that hearing is "vital to one's quality of life" and her goal is to improve her client's ability to communicate better in their daily lives.
Dr. Harper was born and raised in Connecticut. She met her husband, Bill, while in college in Boston. They moved to Arizona after Bill's graduation and have been living in the Phoenix area ever since that First Big Move Out West.
She has four married children, seven grandchildren, and four great grandchildren. She has a great love of dogs, is especially fond of Newfoundlands, and has provided a "forever home" for rescue dogs. She also serves as a Docent of Religious Art at a local church.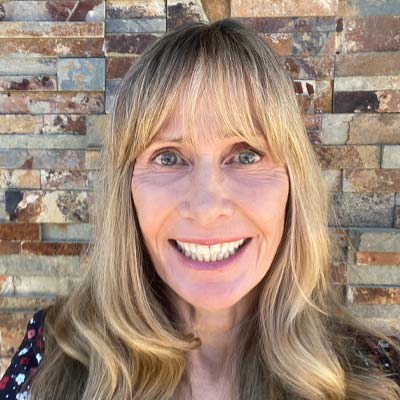 Debbie Kelley, Au.D.

Doctor of Audiology